RED BARON® FULLY LOADED™ Pizza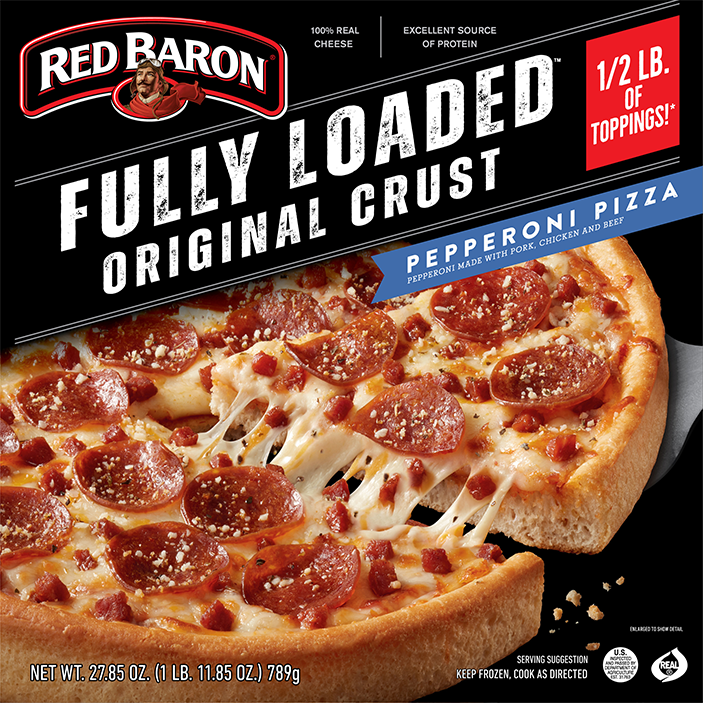 Loaded with two types of hearty pepperoni, on top of our zesty tomato sauce and mounds of melty mozzarella cheese.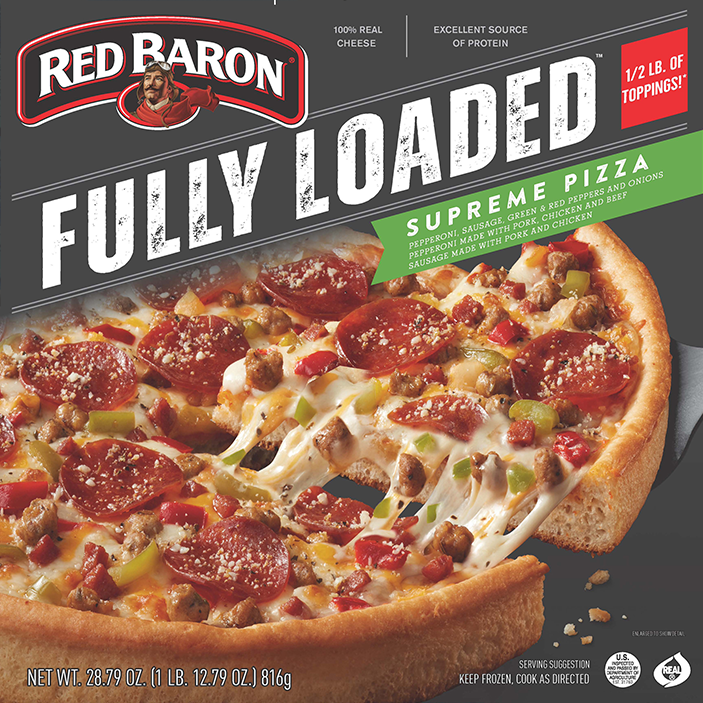 Piled high with two types of pepperoni along with sausage, juicy red and green peppers, and onions, all on top of melty mozzarella and our signature tomato sauce.
Product information pertains to products sold in the United States. Accuracy and completeness of product information is not guaranteed and may vary in other countries.